This morning I have two looks at what it's like to play BETTER ANGELS.
First,
an excerpt from the book itself
, which features an extensive Example of Play chapter to illustrate the game. This scene includes a player character named Felix and his demon Kazoth the Guttering Flame on a mission in a museum, and two antagonists, the angelic Shining Diamond and the not-so-angelic Axe-Hole.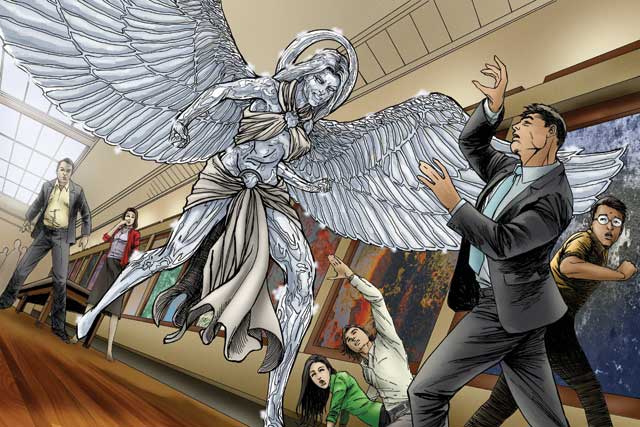 Second, an
After Action Report from RPG Grognard
. It too features villains accosting hapless museum workers -- and it highlights the GM's realization that the players were making their own conflicts in a way that kept the action going strong for hours with hardly any work from him. ("And it was the best gaming session I ever ran.")
Check them out for some fun reading.